Welcome to the Holland Code
Career & Social Media Store!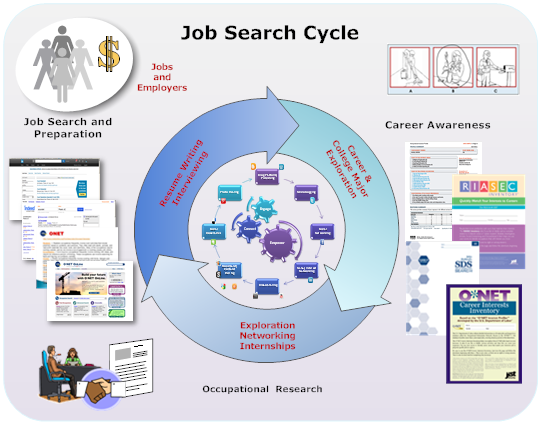 For more information about graphic, see Creative Common License.

Selling career products since 1998!
Be inspired and motivated to unlock your potential and identify your interests, abilities, and skills.

Get information about the best career tests.
Mobile Users, we have a Mobile-Friendly site for you!.
Features of Most Useful or Popular Career Tests
Here are the features of some career tests -
Form R

Form E

Form Career
Explorer

Format

Printed

Printed

Printed

On-Line

On-Line

Printed

Reading Level

Youth/
Adult

4th Grade

3rd Grade

Youth/
Adult

Youth/
Adult

Youth/
Adult

Holland Codes

X

X

X

X

X

Personality Styles

X

X

X

X

X

X

Interests

X

X

X

X

X

X

Abilities

X

X

X

Skills

X

X

X

Values

X

X

X

Occupations

X

X

X

X

X

X

College Majors

X

Search Database

X
Purchase Order Purchases: For faster service, please submit a Purchase Order Request Form or fax your purchase order to us at (602) 569-9640.
Contact Us!
For
quickest response
, send us an
e-mail
or complete
form
below.
Or
Leave us a message at
(602) 753-9112
and we will
return
your call within
24 hours
.
When you leave your message, please include your
email address
.
If you have misplaced your your log-in instructions, we would be happy to resend the information to you.
Career Resources
Visit the New Career-Social-Media.Com Site and New Mobile Store!!!
Catalog
Learn about all of the
Hollandcodes.com products
.
Click on the graphic" to view catalog. Click the "ESC" button to exit catalog.
Videos
Read Ten Top Tips to identify the right career and college major. Maximize your career search by selecting the right career test.
See other career videos.
Find Products Quickly
Use Google Search to find products quickly.
Connect With Us
Here are ways to connect and share ideas with us.
Creative Commons License



Job Search Cycle

by Holland Codes Resource Center is licensed under a Creative Commons Attribution-NonCommercial-NoDerivatives 4.0 International License. Based on a work at http://www.thinglink.com/scene/522643799311122434.

Social Media Specialist - Hootsuite Certified Professional
Join the Career Explorers Network.


Instagram
Tumblr

Dr. Mary Askew, Certified Global Career Development Facilitator (GCDF)
(Certification Number: GCDF08136-US)