Items for $5 or less!

Our resources were created to assist you in -
Discovering your interests, abilities, and skills
Understanding the different careers
Find the connection between interests, careers, and college majors.
Discover our destiny. Unlock our potential.
Match your likes, interests, skills, and personality styles to careers.
The following resources are on sale -
Due to the latest EU VAT Regulations for Digital Products Jan 1 2015, we are not permitted to sell Digital Products to customers from EU countries. Sorry for the inconvenience.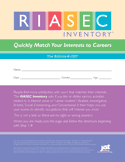 RIASEC Inventory - Online Version
The RIASEC Inventory gives you a fast and informative way to explore occupations based on your interests. The inventory is a valid way to explore different career options.
Online version -
Takes only 10-15 minutes to complete
Uses Holland's RIASEC coding system and latest O*NET national occupational database job titles
Scores into six interest areas: Realistic, Investigative, Artistic, Social, Enterprising, and Conventional
Using the RIASEC system developed by John Holland--the most widely used occupational interest coding system available.
Use this inventory to identify their job interests.
Complete only 72 work activity statements.
Match results those interests to potential careers.
The Holland Code inventory, a quick and easy assessment, is perfect for job seekers who have little time to spend on testing and career exploration.
Support materials include -
RIASEC Administrative Guide
RIASEC Occupations List
With your purchase, you will receive an email giving access to additional videos that cover -
Registering RIASEC Inventory
Administering RIASEC Inventory
Exploring careers
Generating RIASEC Inventory Report
The cost for the online RIASEC Inventory is $5.
Here is video that provides a RIASEC Inventory overview.
The second video tells details about the Holland Code Model.
Use RIASEC Inventory information to explore interests.
MY Rainbow Career Finder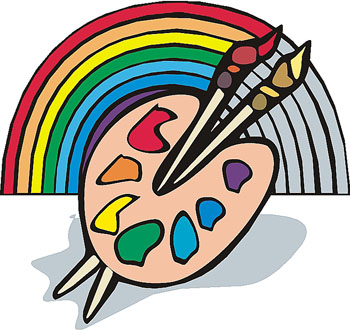 Are you looking for kid career tests to introduce careers?
Building career awareness is a fundamental step in helping a child unlock his or her potential. The career tests introduce personal interests and career possibilities.
My Rainbow Career Finder
Kid Career Test Software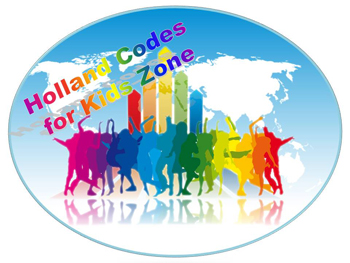 Hollandcodes.com features the following kid's career awareness, cutting-edge media technology products. The My Rainbow Career Finder program is an alternative to the paper and pencil RIASEC kid career test. The program is an automated poster scoring system that automatically produces the three letter Holland Code based on the selection that the children provide. Upon completion of the report, we will send you a PDF report.
Watch the video!
With the
My Rainbow Career Finder
, children
sort posters
according to
likes and dislikes
.
The
automated scoring system
tallies the results
and
generates a Holland Code
.
There is
no more counting, tallying, or figuring
.
Kids, children, and students will enjoy making their selections and with
just the click of a button
.
The
poster analyzer
clarifies thoughts, integrates new knowledge, and promotes critical thinking. New concepts are more thoroughly and easily understood.
The My rainbow career finder organizes and analyzes information. Children -
See how Holland Codes are connected to careers
Realize how careers can be grouped and organized
The kid career test software also improves –
Attention Span and Concentration: holds audience's attention and helps people absorb information
Memory Skills and Understanding: improves ability to absorb information
Speed of Learning: reduces the time it takes to complete career tests.
Use the My rainbow career analyzer at -
Schools
Boys and Girls Clubs
YMCA/ YWCA Programs
Afterschool Programs
Kids Go To Work Days
Career Days
Summer School Programs
The kid career tests are excellent career tests for ELEMENTARY SCHOOL STUDENTS and for other people -
Who are In ESL/GED programs
Who have limited reading ability
Who have limited knowledge of English
Who are developmentally delayed
Who are learning disabled
Who have special needs
Who have limited access to education
Who are chronically unemployed
Supplemental web-based resources include -
Holland Codes
Career videos
Career web sites
Cost for Finder, PDF Report, and supplemental web-based resources -
$5/ each for one report
10 Top Tips for
Selecting the Right Career Tests
Discover who you really are and understand your likes, dislikes, and interests. Identify our interests, abilities, and skills.
Use the 10 Top Tips for Selecting the Right Career Test steps to pinpoint your interests, abilities, skills, talents, and values.
The three career planning steps are -
Awareness, Knowledge, and Assessment
Educational and Occupational Exploration
Career and College Major Planning
Here are the highlights from the thirty-page 10 Top Tips for Selecting the Right Career Test guidebook –
Follow the road map to career planning.
Recognize your interests, abilities, talents and values.
Learn your Holland personality types and codes.
Acquire career clusters information.
Explore careers.
Explore college majors.
Get the quick career test facts!
Use career test rating chart.
Get detailed information from the catalog.
Put all of the facts together.
Regular Price $10.00/ Sale Price: $4.00/ Download
all in 1 Resource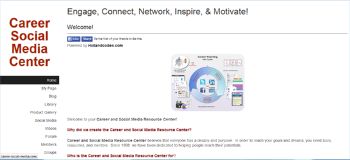 The Career Social Media Resource Center is the All in 1 Resource that is open to anyone who wants to identify their interests, discover their purpose and gather information about careers, colleges, motivation, inspiration, and social media topics.
Member Benefits
Members get access to -
1. Blog
2. Expanded Free Download Library
Free Career Assessments, e.g. Know Your Holland Code
Free Career Guides
Free Presentations
Resume Writing Resources
Interviewing Tips
3. Low Cost Downloads
4. Member Web Pages
5. Store (Product Discounts)
6. Social Media Resources -
Resource One: Blogs - Blogger and Wordpress
Resource Two: Facebook
Resource Three: Linkedin
Resource Four: Pinterest
Resource Five: Twitter
Resource Six: Slideshare - document, PDF, video and webinar
Resource Seven: Infographics - highly visual presentation tool
Resource Eight: Word cloud generator software
Resource Nine: Powerpoint
Resource Nine: Powtoon
8. Videos
10 Top Tips
Test Drive Your Career
9.Digital Course - Build My Career Test
Regular Cost $20: Sale Cost $5
Faith-Based Career Planning
Curriculum Sale
The faith based career planning curriculum covers the following areas -
Holland codes
Interests, Abilities, and skills
Careers
College Majors
Job Search Resources
Use the career planning curriculum at -
Private Schools
Homeschool Students
Youth Groups
Work Force Programs
Church Afterschool Programs
Bible Studies
Retreats
Bible Schools
Here is the table of contents from the faith based career planning curriculum:
Three Steps Within the Career Planning and Exploration Process
Biblical Principles
Step One: Awareness, Knowledge, and Assessment
Types of Career Planning Resources
Examples of Holland Codes Resources
Holland Career Personalities
Four Personal Styles
Biblical Examples for Holland Personality Types
Holland Code Assessments
Holland Codes Resource Book
Activity Sheet for "Holland" Career Assessment
Biblical Principles
Step Two: Educational and Occupational Exploration
Internet Career Exploration Resources
Career Book Resources
Biblical Principles
Step Three: Career Planning
Holland Codes and College Majors
Resume Writing
Resume Writing Web Sites
Biblical Principles
Preparing for an Interview
Use the curriculum to provide career advice for youth and adults. Career planning also involves finding the right career resource. Use career job test to uncover -
Interests
Abilities
Skills
Talents
Use career search sites, career development software, and career planning books to provide -
College major information
Career job opportunities
Career education requirements
Career clusters information
Transferable skills sets
As you search for college major information, ask yourself the following questions:
What are my vocational interests, abilities, skills, and talents?
What are the steps that are necessary to develop the interests, abilities, skills, and talents that I possess?
What are the career goal setting steps that I need to do?
What career tests are available?
What college major information is available?
Regular Price $10 / Special Sale Price: $2.00/ Download
Green Careers and Holland Codes
Fact Sheets
Find Holland Codes for more than 200 green careers in these twelve sectors below.
Agriculture and Forestry
Energy and Carbon Capture and Storage
Energy Efficiency
Energy Trading
Environment Protection
Governmental and Regulatory Administration
Green Construction
Manufacturing
Recycling and Waste Reduction
Renewable Energy Generation
Research, Design, and Consulting Services
Transportation
Regular Price $5.00/ Sale Price: $2.00/ Download
immediate access to holland codes tests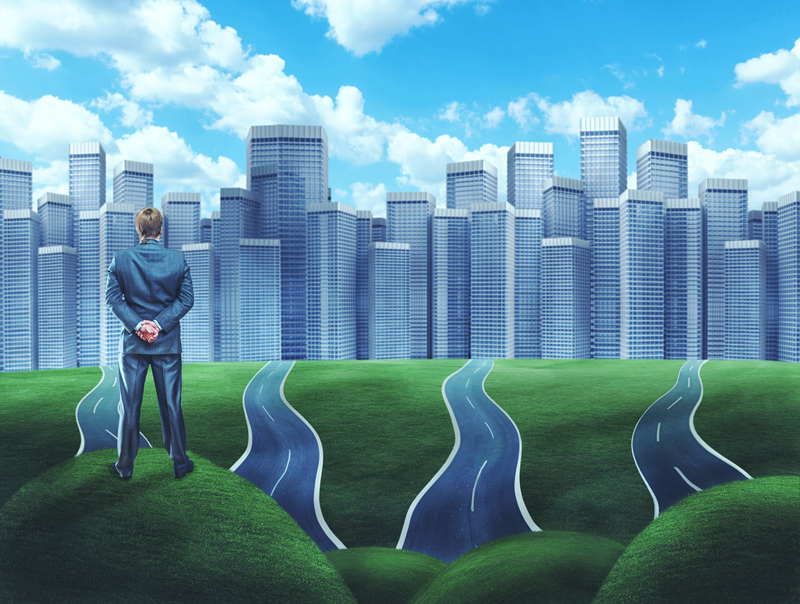 It is time to move forward!  It is time to think and reflect on future goals, dreams, and opportunities. 
Your first step is to access your strengths. The program comes with FREE tests to help you tap into your hidden potential. When you take the time to complete the activities, the activities will guide, inspire and motivate  you to explore your interests.  You have access to tools to identify potential careers and training options.
Discover who you really are and understand your likes, dislikes,

and

interests.
Match your likes, interests to careers.
Find training programs that are matches to the careers that you are interested.
Succeed in planning a career.
This program will motivate you as you explore careers and training options. 
Career Decision Making Tools

The activities provide you with the tools to explore careers and college majors.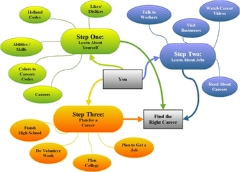 Career exploration tools provide the following information about jobs –
Overview

Skills

Values

Outlook

Earning

Interest Profile

Working Conditions

Contact Info

Areas of Study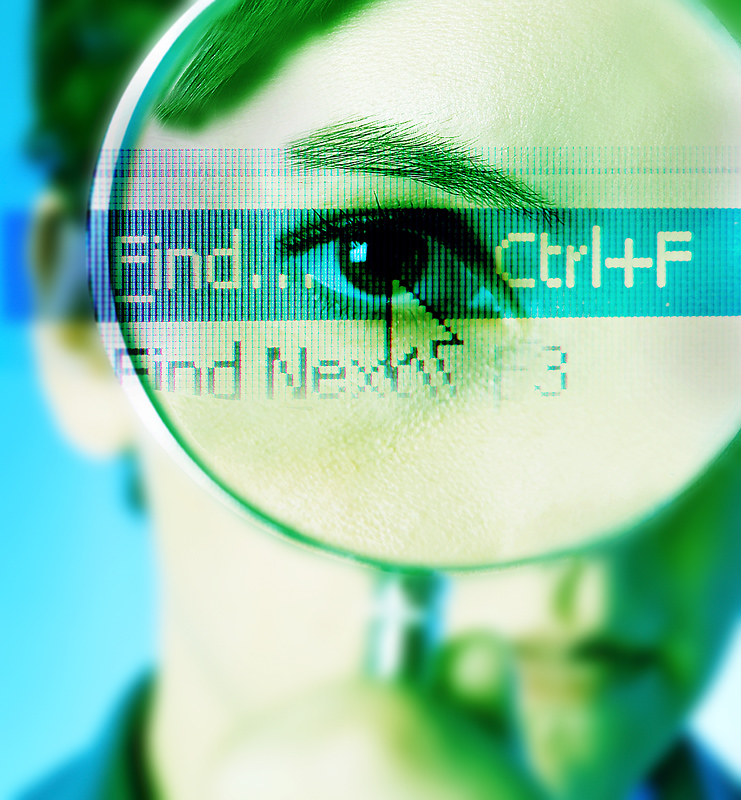 College exploration resources lists the following facts –
Location of School
Majors Areas of Study
Name of School
Size and Cost
Region in the USA
Type of School
Career Decision Making Resources
The career decision making program has the following activities -
Gain awareness of interests, abilities, and skills

Build understanding of Holland Codes

Get access career tests


Record career test results 

Record interest areas 

Explore careers 

Explore degree/ training programs 


Explore colleges

Immediate access to career tests: Regular Cost $40 (Sale $5)
After purchase, get immediate access to program!
ONET and Holland Codes
Benefits
The benefits of the O*NET Codes and Holland Codes FACT Sheets are -
Low cost
Easy to read format
Comprehensive and detailed lists
Latest career information
Links between Holland Codes and O*NET Codes
Summary of information from reliable source - Occupational Information Network
Using the ONET, the Occupational Information Network, Hollandcodees.com is preparing FACT SHEETS that will highlight the relationship between careers, O*NET Codes, Holland Codes, and the following factors –
Tasks
Knowledge
Skills
Abilities
Work Activities
Work Context
Job Zone
Interests
Work Values
Source: O*NET ™ Career Exploration Tools
DOL/ETA (U.S. Department of Labor, Employment and Training Administration) is the exclusive owner of all rights under U.S. copyright laws and international treaty provisions in the O*NET ™ Career Exploration Tools. Any other copyright notices refer only to Holland Code Resource Center's original work in the product.
O*NET and O*NET IN IT and logos are trademarks of the DOL/ETA (U.S. Department of Labor, Employment and Training Administration).
READY to ORDER
Cost: $2.00/ Download
Use the O*NET Codes and Holland Codes FACT Sheets lists to compare the O*NET Codes to the careers listed in the Dictionary of Holland Occupational Codes. Save time and effort.
O*NET Codes and Holland Codes FACT Sheets
O*NET Codes and Holland Codes FACT Sheets lists the -
O*NET-SOC Code
O*NET-SOC Job Title
Holland Codes
Description
Sale Price: $2.00
Alphabetized O*NET Codes and Holland Codes FACT Sheets
O*NET Codes and Holland Codes FACT Sheets lists the -
O*NET-SOC Code
O*NET-SOC Job Title
Holland Codes
Description
Sale Price: $2.00
Educational Levels Required for Different Occupations
O*NET Codes and Holland Codes FACT Sheets
O*NET Codes and Holland Codes FACT Sheets - Educational Levels Required for Different Occupations lists the required levels of education from the selected sample. The largest number of people had one of the following levels of education
Less than a High School Diploma
High School Diploma (or GED or High School Equivalence Certificate)
Post-Secondary Certificate - awarded for training completed after high school (for example, in Personnel Services, Engineering-related Technologies, Vocational Home Economics, Construction Trades, Mechanics and Repairers, Precision Production Trades)
Some College Courses
Associate's Degree (or other 2-year degree)
Bachelor's Degree
Post-Baccalaureate Certificate - awarded for completion of an organized program of study; designed for people who have completed a Baccalaureate degree, but do not meet the requirements of academic degrees carrying the title of Master.
Master's Degree
Post-Master's Certificate - awarded for completion of an organized program of study; designed for people who have completed a Master's degree, but do not meet the requirements of academic degrees at the doctoral level.
First Professional Degree - awarded for completion of a program that: requires at least 2 years of college work before entrance into the program, includes a total of at least 6 academic years of work to complete, and provides all remaining academic requirements to begin practice in a profession
Doctoral Degree
Post-Doctoral Training
Sale Price: $2.00
Ability Areas for Different Occupations
O*NET Codes and Holland Codes FACT Sheets - Ability Areas for Different Occupations lists the following Ability Areas -
Cognitive Abilities — Abilities that influence the acquisition and application of knowledge in problem solvingnformation Ordering — The ability to arrange things or actions in a certain order or pattern according to a specific rule or set of rules (e.g., patterns of numbers, letters, words, pictures, mathematical operations).

Mathematical Reasoning — The ability to choose the right mathematical methods or formulas to solve a problem.
Memorization — The ability to remember information such as words, numbers, pictures, and procedures.
Number Facility — The ability to add, subtract, multiply, or divide quickly and correctly.
Oral Comprehension — The ability to listen to and understand information and ideas presented through spoken words and sentences.
Oral Expression — The ability to communicate information and ideas in speaking so others will understand.

Physical Abilities — Abilities that influence strength, endurance, flexibility, balance and coordination.
Psychomotor Abilities — Abilities that influence the capacity to manipulate and control objects
Sensory Abilities — Abilities that influence visual, auditory and speech perception
Sale Price: $2.00
Job Zones
O*NET Codes and Holland Codes FACT Sheets - Job Zones lists the following Job Zones -
Job Zone One: Little or No Preparation Needed
Job Zone Two: Some Preparation Needed
Job Zone Three: Medium Preparation Needed
Job Zone Four: Considerable Preparation Needed
Job Zone Five: Extensive Preparation Needed
For each Job Level, there is information about -
Experience
Education
Job Training
Examples of job skills
Examples of occupations
Sale Price: $2.00
Knowledge Areas
O*NET Codes and Holland Codes FACT Sheets - Knowledge Areas lists the following Knowledge Areas -
Knowledge — Organized sets of principles and facts applying in general domains.
Administration and Management — Knowledge of business and management principles involved in strategic planning, resource allocation, human resources modeling, leadership technique, production methods, and coordination of people and resources.
Biology — Knowledge of plant and animal organisms, their tissues, cells, functions, interdependencies, and interactions with each other and the environment.
Building and Construction — Knowledge of materials, methods, and the tools involved in the construction or repair of houses, buildings, or other structures such as highways and roads.
Chemistry — Knowledge of the chemical composition, structure, and properties of substances and of the chemical processes and transformations that they undergo. This includes uses of chemicals and their interactions, danger signs, production techniques, and disposal methods.
Clerical — Knowledge of administrative and clerical procedures and systems such as word processing, managing files and records, stenography and transcription, designing forms, and other office procedures and terminology.
Communications and Media — Knowledge of media production, communication, and dissemination techniques and methods. This includes alternative ways to inform and entertain via written, oral, and visual media.
Computers and Electronics — Knowledge of circuit boards, processors, chips, electronic equipment, and computer hardware and software, including applications and programming.
Customer and Personal Service — Knowledge of principles and processes for providing customer and personal services. This includes customer needs assessment, meeting quality standards for services, and evaluation of customer satisfaction.
Design — Knowledge of design techniques, tools, and principles involved in production of precision technical plans, blueprints, drawings, and models.
Economics and Accounting — Knowledge of economic and accounting principles and practices, the financial markets, banking and the analysis and reporting of financial data.
Education and Training — Knowledge of principles and methods for curriculum and training design, teaching and instruction for individuals and groups, and the measurement of training effects.
Engineering and Technology — Knowledge of the practical application of engineering science and technology. This includes applying principles, techniques, procedures, and equipment to the design and production of various goods and services.
English Language — Knowledge of the structure and content of the English language including the meaning and spelling of words, rules of composition, and grammar.
Fine Arts — Knowledge of the theory and techniques required to compose, produce, and perform works of music, dance, visual arts, drama, and sculpture.
Food Production — Knowledge of techniques and equipment for planting, growing, and harvesting food products (both plant and animal) for consumption, including storage/handling techniques.
Foreign Language — Knowledge of the structure and content of a foreign (non-English) language including the meaning and spelling of words, rules of composition and grammar, and pronunciation.
Geography — Knowledge of principles and methods for describing the features of land, sea, and air masses, including their physical characteristics, locations, interrelationships, and distribution of plant, animal, and human life.
History and Archeology — Knowledge of historical events and their causes, indicators, and effects on civilizations and cultures.
Law and Government — Knowledge of laws, legal codes, court procedures, precedents, government regulations, executive orders, agency rules, and the democratic political process.
Mathematics — Knowledge of arithmetic, algebra, geometry, calculus, statistics, and their applications.
Mechanical — Knowledge of machines and tools, including their designs, uses, repair, and maintenance.
Medicine and Dentistry — Knowledge of the information and techniques needed to diagnose and treat human injuries, diseases, and deformities. This includes symptoms, treatment alternatives, drug properties and interactions, and preventive health-care measures.
Personnel and Human Resources — Knowledge of principles and procedures for personnel recruitment, selection, training, compensation and benefits, labor relations and negotiation, and personnel information systems.
Philosophy and Theology — Knowledge of different philosophical systems and religions. This includes their basic principles, values, ethics, ways of thinking, customs, practices, and their impact on human culture.
Physics — Knowledge and prediction of physical principles, laws, their interrelationships, and applications to understanding fluid, material, and atmospheric dynamics, and mechanical, electrical, atomic and sub- atomic structures and processes.
Production and Processing — Knowledge of raw materials, production processes, quality control, costs, and other techniques for maximizing the effective manufacture and distribution of goods.
Psychology — Knowledge of human behavior and performance; individual differences in ability, personality, and interests; learning and motivation; psychological research methods; and the assessment and treatment of behavioral and affective disorders.
Public Safety and Security — Knowledge of relevant equipment, policies, procedures, and strategies to promote effective local, state, or national security operations for the protection of people, data, property, and institutions.
Sales and Marketing — Knowledge of principles and methods for showing, promoting, and selling products or services. This includes marketing strategy and tactics, product demonstration, sales techniques, and sales control systems.
Sociology and Anthropology — Knowledge of group behavior and dynamics, societal trends and influences, human migrations, ethnicity, cultures and their history and origins.
Telecommunications — Knowledge of transmission, broadcasting, switching, control, and operation of telecommunications systems.
Therapy and Counseling — Knowledge of principles, methods, and procedures for diagnosis, treatment, and rehabilitation of physical and mental dysfunctions, and for career counseling and guidance.
Transportation — Knowledge of principles and methods for moving people or goods by air, rail, sea, or road, including the relative costs and benefits.
Sale Price: $2.00
Skills Areas
O*NET Codes and Holland Codes FACT Sheets - Skills Areas
Skills may be further divided into basic skills and cross-functional skills -
Basic skills, such as reading, facilitate the acquisition of new knowledge.
Cross-functional skills, such as problem solving, extend across several domains of activities.
Basic Skills — Developed capacities that facilitate learning or the more rapid acquisition of knowledge
Content — Background structures needed to work with and acquire more specific skills in a variety of different domains
Reading Comprehension — Understanding written sentences and paragraphs in work related documents.
Active Listening — Giving full attention to what other people are saying, taking time to understand the points being made, asking questions as appropriate, and not interrupting at inappropriate times.
Writing — Communicating effectively in writing as appropriate for the needs of the audience.
Speaking — Talking to others to convey information effectively.
Mathematics — Using mathematics to solve problems.
Science — Using scientific rules and methods to solve problems.
Process — Procedures that contribute to the more rapid acquisition of knowledge and skill across a variety of domains.
Critical Thinking — Using logic and reasoning to identify the strengths and weaknesses of alternative solutions, conclusions or approaches to problems.
Active Learning — Understanding the implications of new information for both current and future problem-solving and decision-making.
Learning Strategies — Selecting and using training/instructional methods and procedures appropriate for the situation when learning or teaching new things.
Monitoring — Monitoring/Assessing performance of yourself, other individuals, or organizations to make improvements or take corrective action.
Cross-Functional Skills — Developed capacities that facilitate performance of activities that occur across jobs
Social Skills — Developed capacities used to work with people to achieve goals
Social Perceptiveness — Being aware of others' reactions and understanding why they react as they do.
Coordination — Adjusting actions in relation to others' actions.
Persuasion — Persuading others to change their minds or behavior.
Negotiation — Bringing others together and trying to reconcile differences.
Instructing — Teaching others how to do something.
Service Orientation — Actively looking for ways to help people.
Complex Problem Solving Skills — Developed capacities used to solve novel, ill-defined problems in complex, real-world settings.
Complex Problem Solving — Identifying complex problems and reviewing related information to develop and evaluate options and implement solutions.
Technical Skills — Developed capacities used to design, set-up, operate, and correct malfunctions involving application of machines or technological systems.
Operations Analysis — Analyzing needs and product requirements to create a design.
Technology Design — Generating or adapting equipment and technology to serve user needs.
Equipment Selection — Determining the kind of tools and equipment needed to do a job.
Installation — Installing equipment, machines, wiring, or programs to meet specifications.
Programming — Writing computer programs for various purposes.
Operation Monitoring — Watching gauges, dials, or other indicators to make sure a machine is working properly.
Operation and Control — Controlling operations of equipment or systems.
Equipment Maintenance — Performing routine maintenance on equipment and determining when and what kind of maintenance is needed.
Troubleshooting — Determining causes of operating errors and deciding what to do about it.
Repairing — Repairing machines or systems using the needed tools.
Quality Control Analysis — Conducting tests and inspections of products, services, or processes to evaluate quality or performance.
Systems Skills — Developed capacities used to understand, monitor, and improve socio-technical systems.
Judgment and Decision Making — Considering the relative costs and benefits of potential actions to choose the most appropriate one.
Systems Analysis — Determining how a system should work and how changes in conditions, operations, and the environment will affect outcomes.
Systems Evaluation — Identifying measures or indicators of system performance and the actions needed to improve or correct performance, relative to the goals of the system.
Resource Management Skills — Developed capacities used to allocate resources efficiently.
Time Management — Managing one's own time and the time of others.
Management of Financial Resources — Determining how money will be spent to get the work done, and accounting for these expenditures.
Management of Material Resources — Obtaining and seeing to the appropriate use of equipment, facilities, and materials needed to do certain work.
Management of Personnel Resources — Motivating, developing, and directing people as they work, identifying the best people for the job.
Regular Price $10.00/ Sale Price: $2.00/ Download