Hollandcodes.com
Master course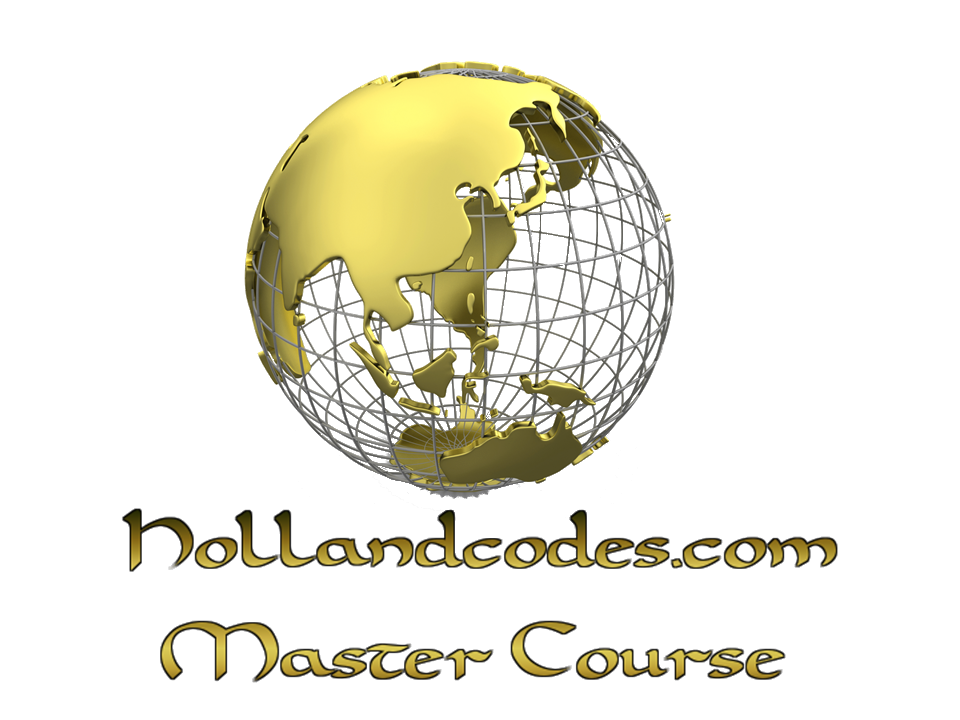 The Hollandcodes.com Master Course is a training program for professionals who want to master Holland Codes resources. 

You will -
Receive key factors to determine the right inventory or test that meets the needs of your clients or students
Learn the three steps in the career planning process
Gain an understanding of Holland Codes as well as the interrelationship between Holland Codes, careers/ green career, career clusters and college majors
Have access to the leading Holland Codes inventories or activities
Receive a supplemental career and college major exploration resources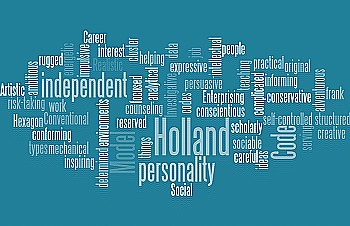 Unlimited ACCESS
to course Resources!

After completing this course, you will -

Have a step-by-step guide to explore careers and college majors
Use the course to help your clients and students pinpoint interests and Holland personality styles.
Have strategies to help your students and clients discover who they really are with tools to understand their likes, dislikes, and interests
Know how to help your students and clients match their likes, interests, skills, and personality styles to careers
Have resources to find training programs that are a match to the careers that they are interested.
This course is the result of 20 years of experience researching Holland Codes assessments, tests, activities, and resources.
Course Activities
Here are examples of course activities -

Step 1:  Read the files in the Introduction module.

Step 2:  Read the activities.  Activities come with fact sheets and other resources.
Build Self Awareness
Understand Career Interest Groups – What do the scores mean?
Know RIASEC Personalities
Selecting the Right Training Program
Career Planning – Putting the Pieces Together
Step 3:  Complete the battery of Holland Code Inventories ($200 value) 

RIASEC Interest Inventory - 1 access code

Self Directed Search - 1 access code

Strong Interest Inventory - 1 access code

Additional copies are available at a reduced rate!
Step 4:  Match Interests to Career activity.

Step 5: Utilize Research a Career Tool.

Step 6: Build list of potential careers.

Step 7:  Perform Search for College Tool.

Step 8:  Make a list of potential college majors.

Step 9:  Complete other Career Planning activities.
Additional bonus:
you will receive a Free Membership to the Career and Social Media Resource Center!
Member Benefits
Members get access to -
1. Blog
2. Expanded Free Download Library
Free Career Assessments, e.g. Know Your Holland Code
Free Career Guides
Free Presentations
Resume Writing Resources
Interviewing Tips
3. Low Cost Downloads
4. Forum
5. Member Web Pages
6. Store (Product Discounts)
7. Social Media Resources -

Resource One: Blogs - Blogger and Wordpress
Resource Two: Facebook
Resource Three: Linkedin
Resource Four: Pinterest
Resource Five: Twitter
Resource Six: Evernote - note taking and archiving software
Resource Seven: Delicious
Resource Eight: Issuu - digital publishing platform
Resource Nine: Prezi - cloud-based presentation software
Resource Ten: Scribd - web and mobile device online library
Resource Eleven: Slideshare - document, PDF, video and webinar
Resource Twelve: Infographics - highly visual presentation tool
Resource Thirteen: Wordle - word cloud generator software
Resource Fourteen: Powerpoint
Resource Fifteen: Lino
Resource Sixteen: Powtoon
8. Videos
10 Top Tips
Test Drive Your Career
9. Digital Course for adults and kids
*New addition*
Green Careers, Career Clusters
and Holland Codes resources!
 The 16 Career Clusters® & 79 Career Pathways
After 50 years of research, there are research has reported the following 16 Career Clusters® & 79 Career Pathways -
Agriculture, Food & Natural Resources
Agribusiness Systems
Animal Systems
Environmental Service Systems
Food Products & Processing Systems
Natural Resources Systems
Plant Systems
Power, Structural & Technical Systems
Architecture & Construction
Construction
Design/ Pre-Construction
Maintenance/ Operations
Arts, A/V Technology, & Communications
A/V Technology & Film
Journalism & Broadcasting
Performing Arts
Printing Technology
Telecommunications
Visual Arts
Business Management & Administration
Administrative Support
Business Information Management
General Management
Human Resources Management
Operations Management
Education & Training
Administration & Administrative Support
Professional Support Services
Teaching/ Training
Finance
Accounting
Banking Services
Business Finance
Insurance
Securities & Investments
Government & Public Administration
Foreign Service
Governance
National Security
Planning
Public Management & Administration
Regulation
Revenue & Taxation
Health Science
Biotechnology Research & Development
Diagnostic Services
Healthy Information
Support Services
Therapeutic Services
Hospitality & Tourism
Lodging
Recreation, Amusements & Attractions
Restaurants & Food/ Beverage Services
Travel & Tourism
Human Services
Consumer Services
Counseling & Mental Health Services
Early Childhood Development & Services
Family & Community Services
Personal Care Services
Information Technology 
Information Support & Services
Network Systems
Programming & Software Development
Web & Digital Communications
Law, Public Safety, Corrections & Security
Correction Services
Emergency & Fire Management Services
Law Enforcement Services
Legal Services
Security & Protective Services
Manufacturing
Healthy, Safety & Environmental Assurance
Logistics & Inventory Control
Maintenance, Installation & Repair
Manufacturing Production Process Development
Production
Quality Assurance
Marketing 
Marketing Communications
Marketing Management
Marketing Research
Merchandising
Professional Sales
Science, Technology, Engineering & Mathematics
Engineering & Technology
Science & Mathematics
Transportation, Distribution & Logistics ​
Facility & Mobile Equipment Maintenance
Health, Safety & Environmental Management
Logistics Planning & Management Services
Sales & Service
Transportation Operations
Transportation Systems/ Infrastructure Planning, Management & Regulation
Warehousing & Distribution Center Operations
HollandCodes.com has developed resources that show the relationship
between the Career Clusters, Green Careers and Holland Codes -
Career Clusters and Holland Codes Cross-Reference Table
Green Careers, Career Clusters and Holland Codes Reference Guide

Career Clusters and Holland Codes Cross-Reference Table

Here is an example of the Career Clusters and Holland Codes Cross-Reference Table.

Green Careers, Career Clusters and Holland Codes Reference Guide
The Green Careers, Career Clusters and Holland Codes Reference Guide provides detailed descriptions of more than 150
occupations, covering topics such as:
O*NET-SOC Codes
Job titles
Green occupational
categories
Interest areas/ Holland Codes
Career clusters/ career
cluster pathways
Daily tasks (what workers do on the job).
The O*NET-SOC Codes is useful to find out additional
information about the working conditions, the training and education
needed, earnings, and expected job prospects.
This guide is an excellent reference for many different tasks -
Career exploration
Lesson planning
College majors
Career planning
Occupational research
Watch our short video!

Thank you for your Interest!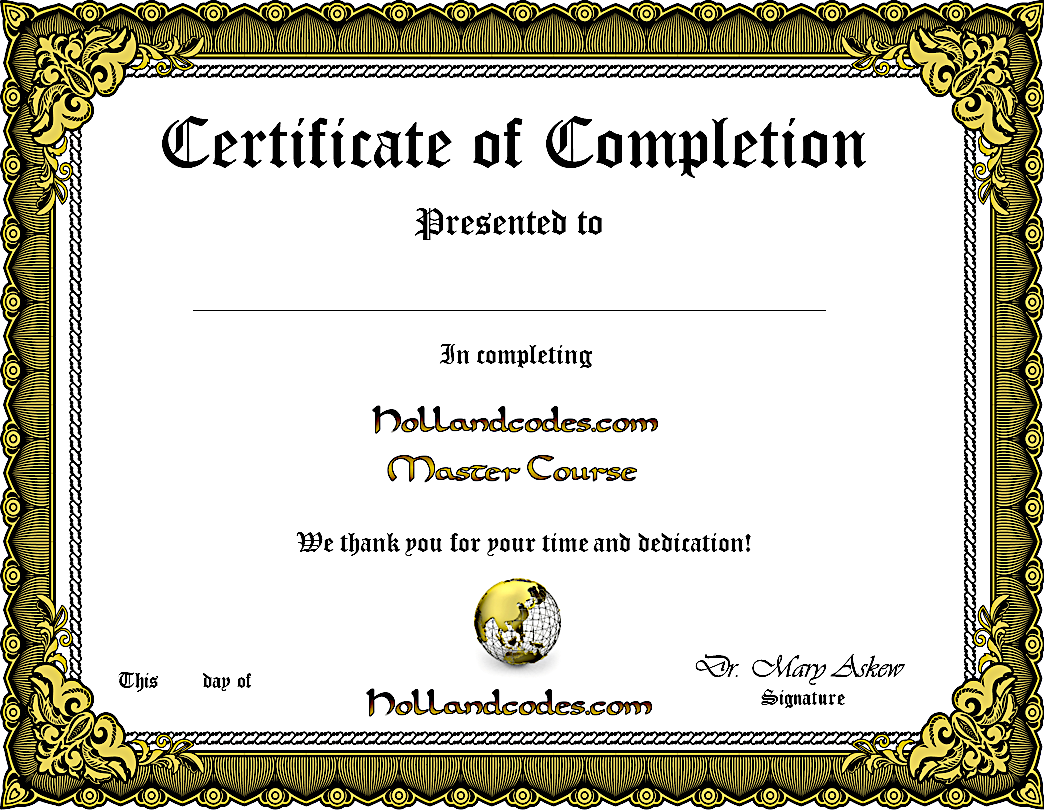 The sales cost for the program is $500/ Regular cost $1000. 
This course is a result of 20 years of research with Holland Codes products.
Unlimited access to course resources! You have permission to reuse the materials for your clients and students!
Note:  Completion of non-disclosure agreement required before the receiving access to Master Course!
Read, print, sign, and date Non-Disclosure Agreement
Return the NONDISCLOSURE-AGREEMENT by scan
Email to hollandcodes at gmail.com
Put "Hollandcodes.com Master Course" in the subject line.
When we receive your payment and non-disclosure agreement, you will receive a link to access the Hollandcodes.com Master Course. 
During the course, you can also send questions about the career tests and materials via email to hollandcodes at gmail.com