Career Counselor and Career Choices
A
Career Counselor
uses life coaching assist you in making the right career choices. Personality tests, inventories, assessments, and surveys determine your interests, and skills. Use self assessments or personality tests to find the right job or careers.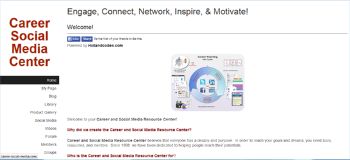 The rest of the article and other resources are on the Resource Center.
The Resource Center is open to anyone who wants to share, purchase, and distribute information about Holland Code, kid career tests, and career education resources.
Members get access to -
Blog
Forum
Member Web Pages
Articles
Downloads
...and more!
Join Career and Social Media Resource Center, formerly the Holland Codes Resource Center.
Cost: $10
Read more about Career Counselor Resources.